A safe and supportive space for your journey to excellence.
Personalized plans tailored to your unique needs and goals.
Our team of experienced professionals take the time to listen to your needs and work with you to create a plan that supports your aspirations. We can help empower you on your wellness journey.
OUR SERVICES
WHAT MAKES US DIFFERENT
Healthcare and Wellness for Performing Artists
assignment_ind
ONE-ON-ONE SESSIONS
Our private sessions give us the freedom to focus fully on you and your goals.
timer
SESSIONS TO FIT ANY SCHEDULE
Feeling short on time? Our 30-minute mini sessions are led by a Bravo Physio dance physical therapist, certified personal trainer, or massage therapist and are designed to meet the needs of even the busiest performing artist. Our sessions range from 30-90 minutes depending on the service and client preference.
verified_user
PROFESSIONAL CERTIFICATION
Our skilled team members are professionally certified in their respective fields. Your health is in the hands of an experienced and understanding dance physical therapist.
person_outline
PERSONALIZED SERVICES
We begin with an assessment to gain an understanding of your movement patterns and goals to determine a plan of action and how we may best assist you.
payment
PRIVATE PAY
As a private pay provider, we don't limit your care based on your insurance plan.
add_to_queue
TELE-WELLNESS
Tele-wellness provides access to our services regardless of physical location or isolation/quarantine needs.
Don't let an injury be your curtain call.
Book an appointment today and start your wellness journey.
Whether you're recovering from an injury, looking to enhance your performance, or wanting to learn how to fuel your body, Bravo Physio & Wellness is here to help. Let our experienced team support you in reaching your goals.
GET TO KNOW US
Meet Dr. Julia Buckelew
At Bravo Physio & Wellness, we love our team and being involved in our community.
Dr. Julia founded the company in 2021 as a physical therapy practice specializing in rehabilitation and performance enhancement services for athletes and dancers. From there it expanded into a multi-disciplinary practice working with performing artists of all ages, specialties, and skill levels. Our passion is to educate and empower our clients with the information and tools needed to promote longevity in their careers,
MEET THE TEAM
Whether you're recovering from an injury or looking to enhance your wellbeing, we're here to help!
This is our simple process.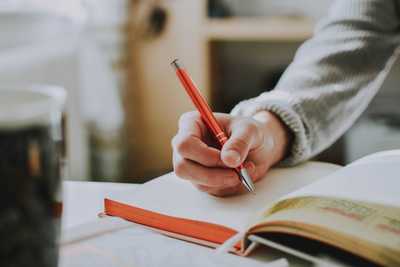 Book An Evaluation
Schedule an evaluation with one of our providers.
Get Custom Treatment
Work with one of our specialists to develop a custom plan tailored to you.
Shine On
Feel your progress, gain confidence, and enjoy doing what you love.
Take the First Step on Your Wellness Journey
Expert care and personalized plans tailored to meet your unique needs. Schedule Your Session Today.
BOOK NOW